Before-School Care and After-School Care
Ten million American children between the ages of five and thirteen care for themselves before or after school until their parents or guardians return home. At Little Buckeye Learning Center we offer before-school care and after-school care for children in K-12 at our facilities in Columbus OH and Sunbury OH.
Educational and Developmental Curriculum for Before-School and After-School Care
Children may not think they want to continue learning once their school day is over, but we make the learning fun. They may not even realize these activities are educational. The following are active experiences that help your child's brain development: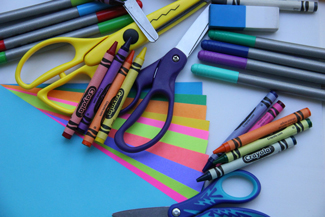 Critical Thinking. We use activities such as creating art, solving puzzles, playing with building blocks and pretend play to solve real problems.
Movement. Some of the movements we use are wriggling, rolling, balancing, jumping, skipping, twirling spinning, hopping, kicking, twisting, sliding and hanging upside down.
Language Development. We use play time, storytelling, pretend play and role-playing.
Relationship Building. Fun team building activities for kids include scavenger hunts, puzzles, relay races, and jumping rope.
Sensory Exploration. We include playing with food, using play dough, balancing on a beam, playing in a sandbox and, of course, swinging.
Kids Just Need to Have Fun after a Day in School
Children also need a break from learning. We provide many activities that allow kids to just have fun and relax. Some of the after-school activities we offer include:
Arts and Crafts
Cooking
Music
Talent Shows
Clubs
Games
Field Trips
Call Buckeye Learning Center for Before/After School Care
We at Little Buckeye Learning Center are the premier educational preschool and daycare in Columbus, Ohio with additional preschools in Sunbury OH and preschools in Delaware OH. We are known for being one of the premier infant daycares Sunbury OH has to offer. So, if you need before-school or after-school care for your child, call us to arrange a visit.