The Need for After-School Programs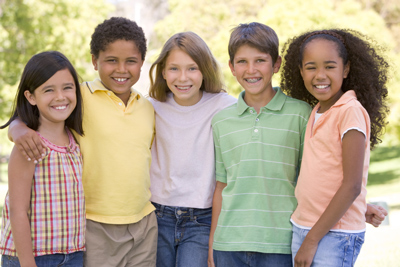 In many families today, both parents work. While in other families, there may be a single-parent who works. In both cases, children need a safe place to go after the school day. Today 10 million children attend after-school programs. Little Buckeye Learning Center provides after-school programs that your child will enjoy, but also programs that enrich learning. 
Benefits of Programs for School Age Children
When moms and dads cannot be home after their child's school day is over, they want a safe place for their child to go. The After-School program at Little Buckeye Learning Center provides that safety as well as these benefits:
We concentrate on areas that schools don't have time for. These include:
Creativity
New areas of interest
Development of self-esteem
We help children with life skills, such as the following:
Concentration
Motivation
Self-worth
Social Skills
Building of friendships
Problem solving
Self-reliance
We provide fun activities that the kids enjoy so they have a break after a long school day. These activities are related to:
Music
Cooking
Games
Arts and crafts
We are equipped to meet many family needs, including:
Homework help
Full day options during the summer and holidays
Affordable tuition
Financial aid available for families that need it
Feedback on your child's progress in the programs
Little Buckeye Learning Center Has One of the Best After-School Programs in Columbus OH
We currently have preschools in Delaware OH and preschools in Sunbury OH as well as 2 locations in Columbus. At Little Buckeye Learning Center want your child to look forward to joining us for our after-school programs. We use the same individualized learning approach in our after-school program as we do with our preschool program. Our curriculum engages a child in meaningful experiences tailored to the child's personal learning and development. We have after-school programs in both our Columbus locations and in Sudbury. Give us a call today.