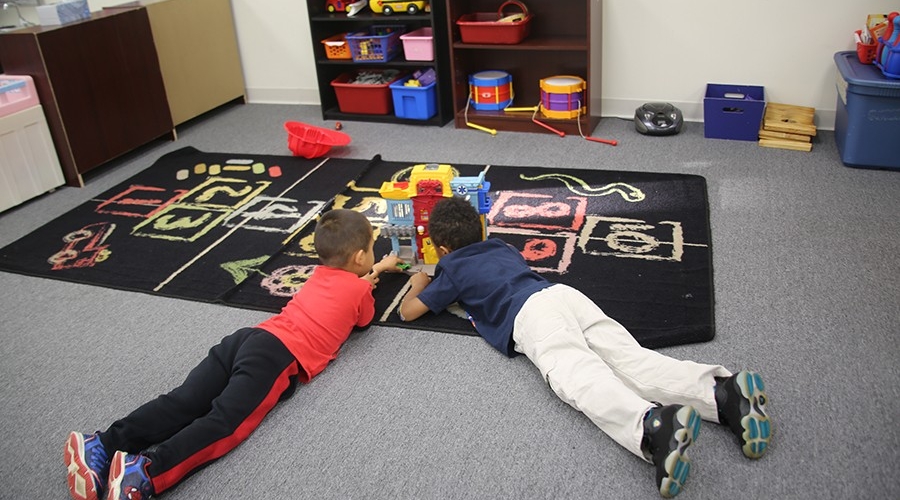 Moms and Dads, it's that joyful time again! It is time for the kiddos to head back to SCHOOL! Can I get an AMEN!
This can be such an exciting time, but also a difficult time to get the kiddos ready to give up freedom. I get it, we all feel this way after a great vacation/break from our everyday life, right?
I am sure we have all said, more than once, to our littles "not too much longer till school starts!" This may cause complete chaos. Well, here are some ways to get those little humans in our lives ready to go back to school.
Try to connect with their teachers or classmates.
Knowing that they know at least one person at school helps calm nerves and can ease some of the stress and tension of a new environment. See their classroom, walk the halls of the school, take them to the playground, show them where you/bus will drop them off and pick them up. Have a playdate on the playground with some classmates. The best place to meet the teachers and classmates is at the schools open house. Each school should hold an open house the week before school starts. This is also a great opportunity for you. You get to meet the adults that will be interacting with your children daily
2. Let your child's style come thru
Go school shopping and let them pick out what THEY want. As long it is in the budget. I always feel my best, and myself, when I am comfortable in what I wear and how I feel in it. If you are on a tighter budget, buy school supplies from a discount or dollar store and "glam it up.". Washie tape, paint pens, permanent markers and gems can go a long way. The more they can make things their "own" the more excited they will get for school. You can take this as far as you want, including lunch boxes, book bags, folders, and even shoes Here are a couple examples
Create a School Nook
Create a place where your kids can lay down their bags, do homework or just simply prepare for the next day. This will help keep everything in one place, and prevent you from running around in the morning looking for homework, or the book bag. Allow them to decorate this space along with you. Have a place to hang artwork and make it their own.
My favorite thing to get the kids excited is have them pack their own lunches!!! Yes you heard it right. This is a win win!!!! They will get some of the independence they desire, and in turn you get some much-needed free time!!! Look for my upcoming blog all about this.
LET THEM PICK out their 1st day attire
We all feel good when we have our best attire on. Choosing what to wear for the 1st day will let them feel their best and themselves. This will also allow them to be excited about showing off their outfit.
Every child is different, some are eager to start back at school while others are hesitant and need some extra time to warm up. Avoid forcing your child to be ready, give him or her time to acclimate. Positive reinforcement is always helpful.
Please share tips on what works for you in the comments section below!
https://littlebuckeyelearningcenter.com/wp-content/uploads/2017/05/584A2573.jpg
600
900
https://littlebuckeyelearningcenter.com/wp-content/uploads/2019/05/Little-Buckeye.png
2017-08-02 21:30:06
2019-05-07 21:47:37
Getting Kids Excited about School Again